What to Wear || Spring to Success
What to Wear - Senior Portraits
The big question "What should I wear???" There is no basic answer. If we all wore the same thing we'd be Clone Troopers. We have unique body issues, complexes, preferences, and style attitudes - we wont even mention budgets! You don't have to hit the mall before a shoot (though it's an excellent excuse!). Here are some basic tips to help you pull a collection from your closet or to help you make your shopping list.
What to Wear to a Senior Photo Session:
Bring several silhouettes. All your tops or bottoms should not be the same shape. This will add variety to your shots and show your figure off differently. Stick with what you're comfortable with, but mix it up.
Be sure to include at least one neutral top (black, cream, grey, white, etc.) Whatever solid neutral color looks best on you. This allows for head shots or close ups that focus on the color of your eyes, or hair etc. Also as color trends change, this type of photo will appear more classic.
Add some pop. Draw attention. Each outfit should have a WOW. Either an eye-catching color, a unique fabric texture, a piece of jewelry, snazzy shoes, or something that adds a pop and brings the focus to you.
Bring at least three levels of comfort - a formal outfit, something casual, and something in the middle. These allows for a range of looks - some formal posing, some fun casual candids, etc.
Trendy is great but be sure to include at least one classic outfit - you don't want your session looking dated within a year.
Bring at least 5 outfits or more. We can help choose the outfits that will look best with the locations choosen.
Bring several choices of footwear. Feet are included in full length portraits - you don't want the same shoes in all your poses.
Be sure nails are groomed nicely. Many close up shots include hands - chipped polish or untrimmed nails can be distracting.
Professional hair and makeup is an option or have a trusted friend help you get ready. You'll feel more confident and this will reflect in your poses.
Final tip - wear what makes you smile. The prettiest thing on a girl is always her smile. :)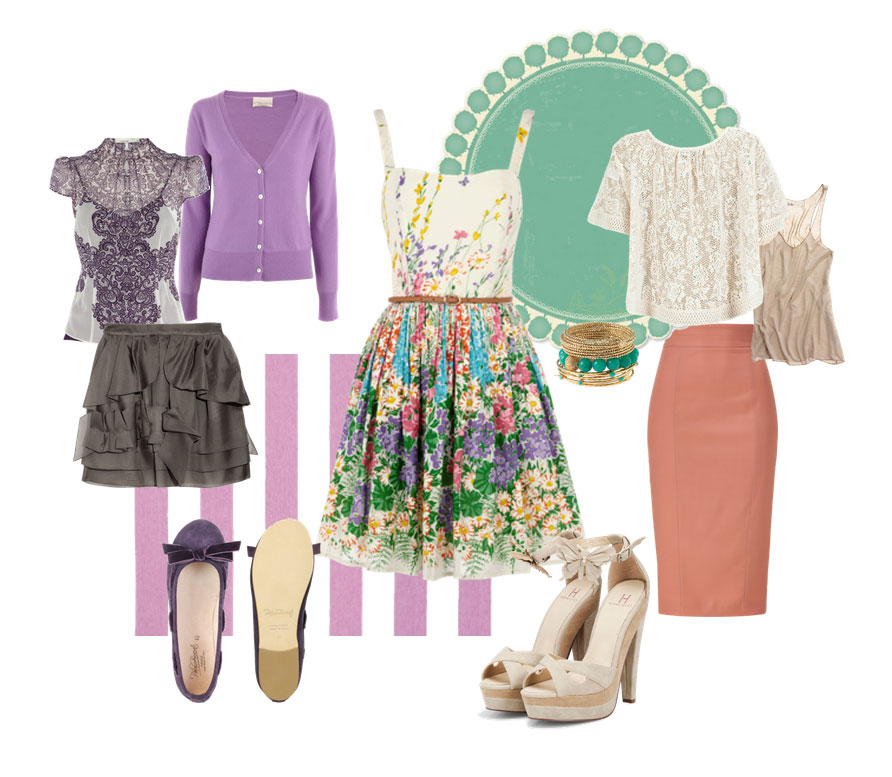 Collection above was created on Polyvore - to view shopping information click here.