What to Wear || Blushing Bridesmaids
What to Wear - Bridesmaid Mix and Match
Trying to choose one dress to flatter and suit a group of bridesmaids is a task best left undone!  If you're comfortable passing on a bit of the wedding day decision making, let your girls choose their own dresses.  A mix and match approach can be beautiful!  It's full of character and the results will reflect the personality of your best friends.  That's why you choose them - for their individuality and character - that unique bit that makes each bridesmaid special to you.
Choose a color scheme, maybe set a few guidelines . . . an advance gift of a pretty bag or piece of jewelry can help each plan her outfit around your color scheme and pull it all together . . . then let 'em shop!  Better yet - plan a shopping trip together!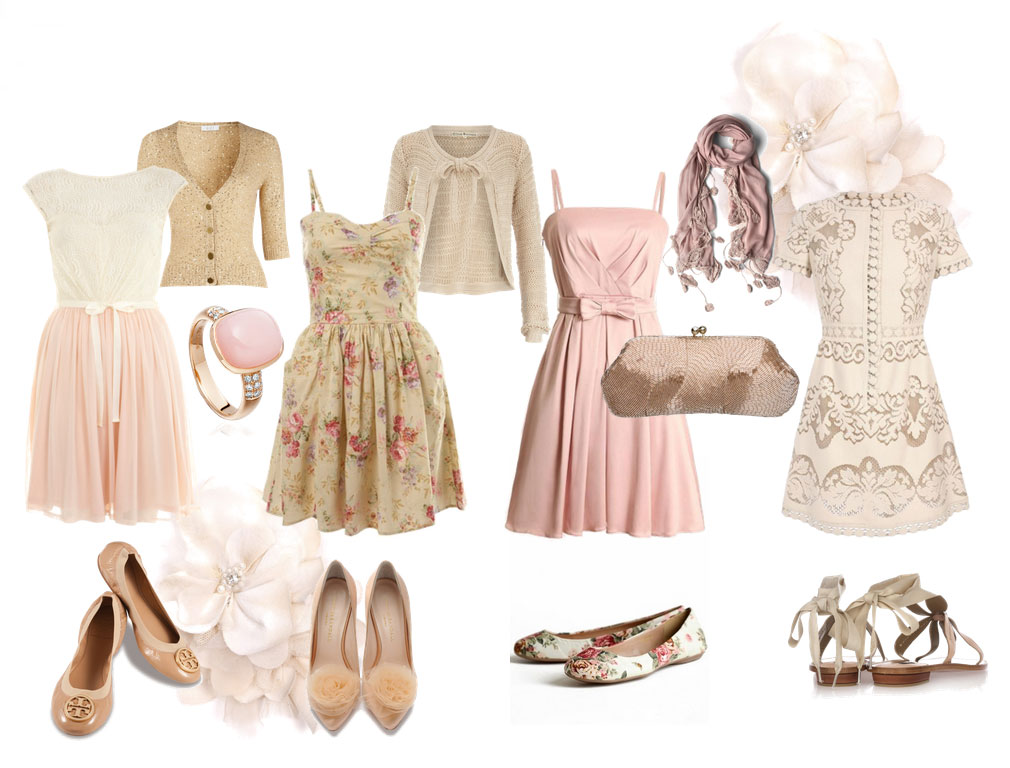 View shopping information for the collection above on Polyvore.